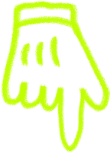 Our Story
Next Tech Girls is an award-winning social enterprise set up by tech recruitment agency Empiric in 2016 to tackle the skills and gender gaps in the tech industry.

We partner with companies and educational institutions to run inspiring tech-focused events and work experience placements for teenage girls, with a focus on those from lower income or ethnic minority backgrounds.
By showcasing diverse women in tech as relatable role models and giving girls hands-on experience and insights into a career in tech at a critical age, when studies show their interest tends to drop off, we are shaping their futures and the future of the tech industry.